1. Consolations in Color
---
(PROJECT)

Solo Photography Exhibition

(LOCATION)

Fice Gallery
Salt Lake City
(MEDIUM)

digital photography
graphic identity
web design
poster design
merch design

(YEAR)

2022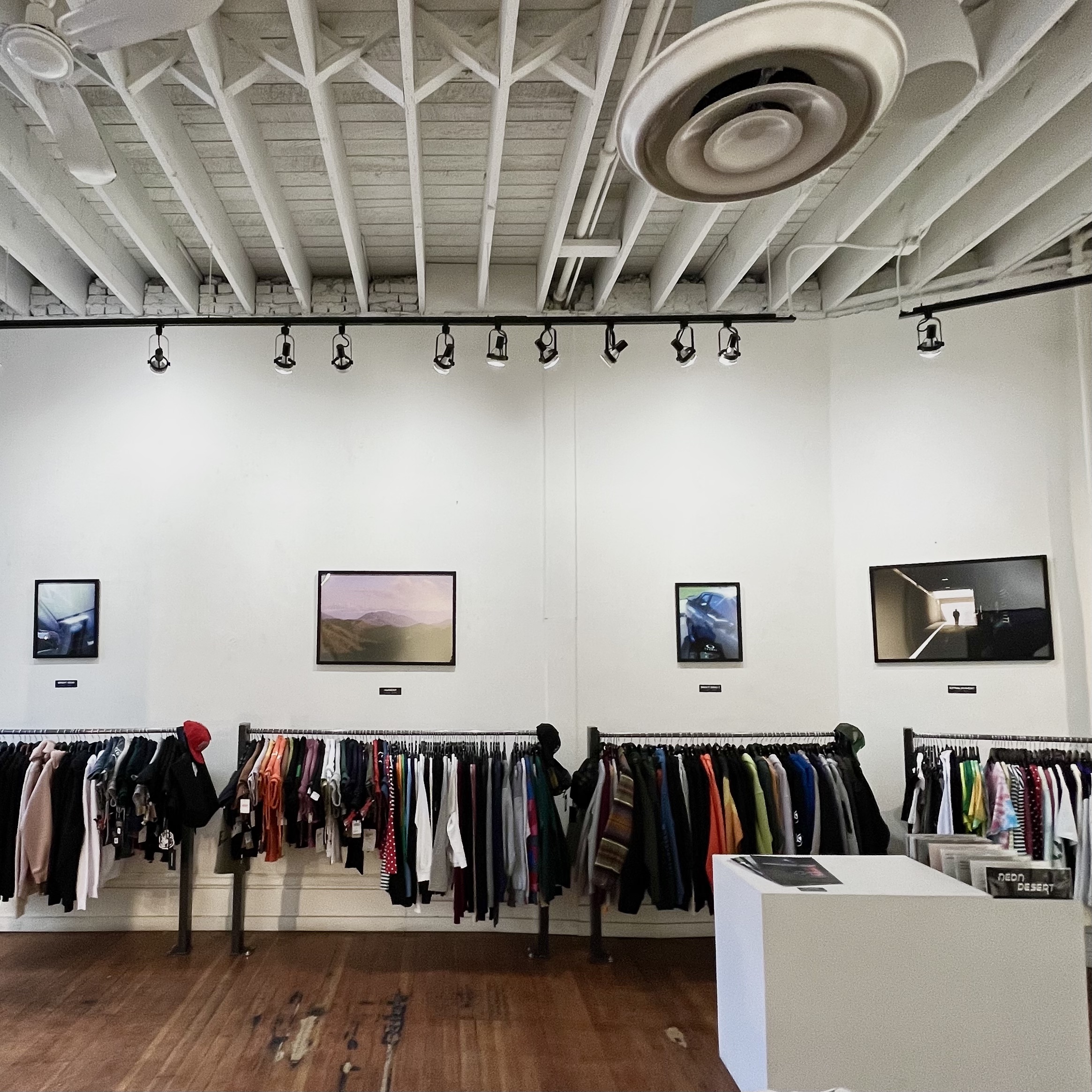 Virtual Gallery Experience ⸻ To tell the story behind each piece in the gallery, I created a module-based web experience from scratch that guides users through storytelling elements that explore the story behind each image.


---





Modules ⸻ In addition to providing digital access to the photos, the experience also includes media that transpired the same day that each piece was created.




(1) PALETTE
The main focus of this exhibit was centered around color. The goal was to push color in tandem with the story being coneyed with each image.

(2) ADDITIONAL PHOTOS
By including photos that I took on my phone the same day I captured each image, visitors gain context behind what inspired the piece.

(3) CAPTURE DATE
Including the data gives visitors the ability to put the gallery together in a timeline, and experience the style development over time.

(4) LOCATION
This data prompts visitors to go explore on their own, and experience the photographic approach for themselves. All images were captured in Salt Lake City, Utah, where the gallery was hosted and where I lived during the project.

(5) CIRCULATING THOUGHTS
Visitors at the physical exhibit had access to direct conversation to learn more about each piece. This section provides digital access to the same information.

(6) MUSIC
Visuals and audio have always maintained a dynamic conversation in my creation process. Each piece is accompanied by music that inspired both the capture and edit.





Announcement ⸻ Overseeing the project wholisticly guided me to leverage outside creative's to help push the gallery forward. The goal of the (digital announcement)︎︎︎ was to tease the gallery content while still immersing viewers in the world being built around the work.



---


Announcment ⸻ A series of six 11x17 posters were placed around Salt Lake City to promote the event, provide a glimpse of the work, and plant the first stake in the world-building process.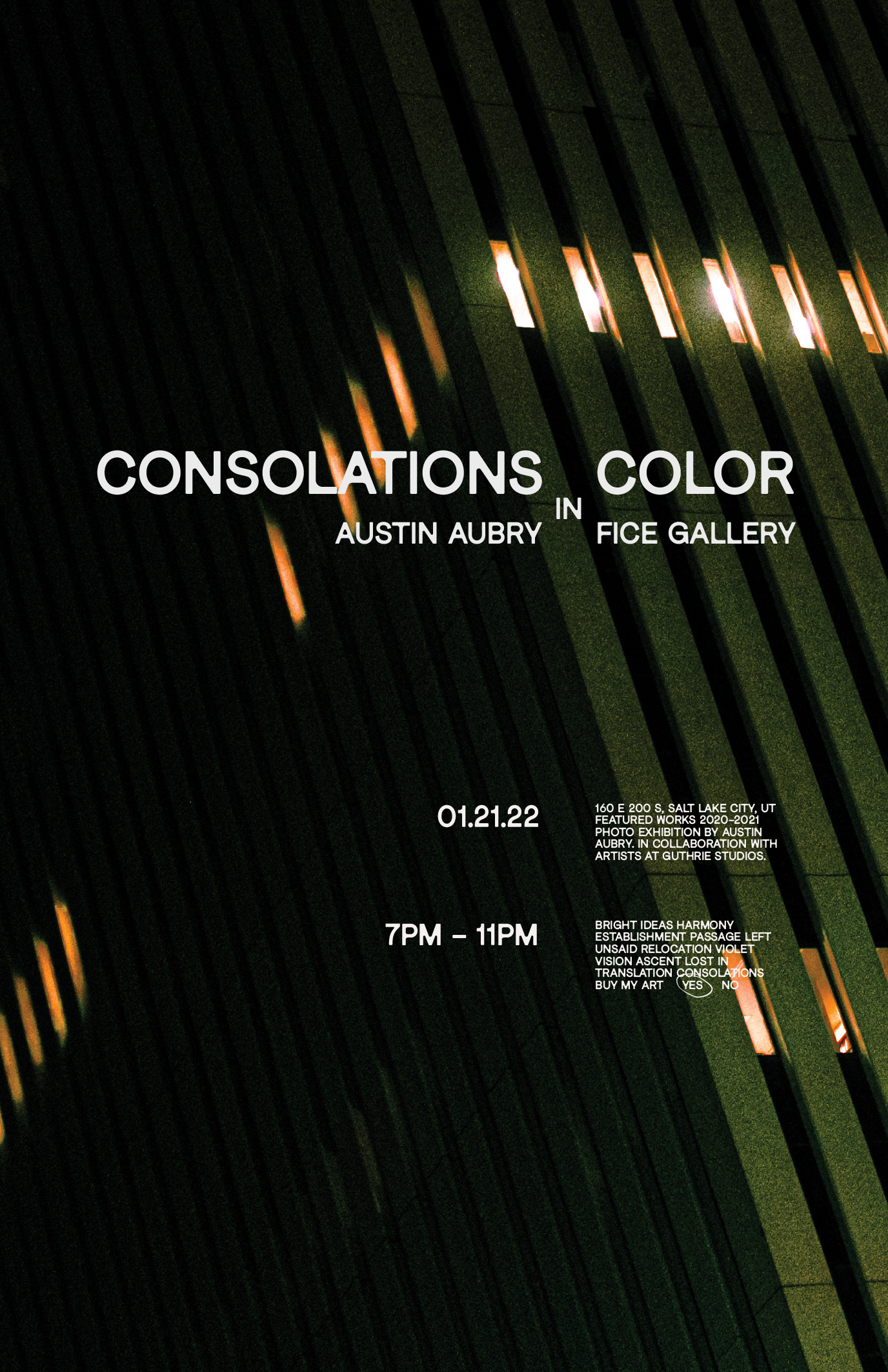 Merchandise ⸻ Shirts were designed by myself and printed collaboratively with Fice Gallery, available for sale in-store and online for the exhibition's opening night. Pushing beyond a simple photo application, the goal was to produce garmets that can be worn to both represent the photographic work and graphic identity.






Playlist ⸻ Prepared for the gallery's opening reception. A four hour long set that guides visitors through the experience. (listen here)︎︎︎