5. Purge


Digital Product Concept / 2019




Purge is a platform that makes employee meetings more efficient, more intentional, and helps businesses avoid redundant tasks. Designed for all positions within a company, Purge encourages deliberation in mundane tasks.


Boredom at Work
Boredom is an issue in all work environments. While it can have varying levels of beneficial consequences depending on how it's managed, it's something that most people have experienced in their personal work life. Employees are more likely to stay at jobs that they feel engaged in. This is caused by a lack of fulfillment when they aren't attached to their work. This low level of employee engagement results in billions of dollars worth of lost productivity.
Meeting Shortcomings

Many feel as if meetings are a waste of their time, that they don't always feel necessary to what's being discussed, or that there are better ways to achieve something other than a meeting. Others encounter this issue having meetings all day with no real chunks of time to be productive. Not all meetings are problematic, but they are not always set up efficiently.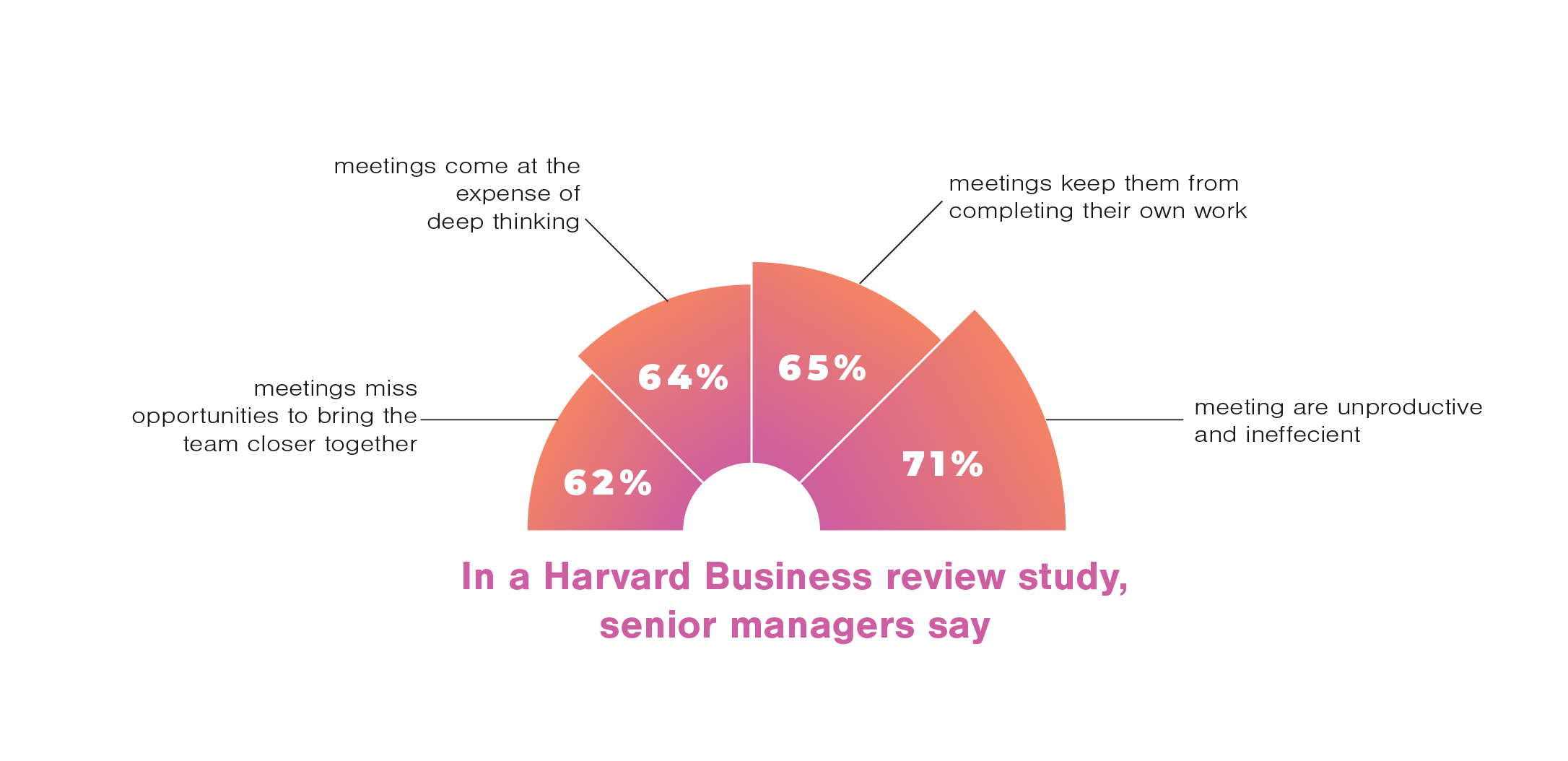 Platform

Boredom in meetings has three main causes. Purge is a platform that aims to resolve common meeting issues. Invitations are more intentional and unique to each invitee, a reason is required for each invite, and thet purge function allows users to delete all recurring meetings regularly.
Invite and Ping System
People often feel like they serve no purpose in the meetings they attend. With Purge, users must input a reason as to why they need someone in a meeting. The platform intentionally makes it difficult to invite someone. Slowing down the process forces users to be more deliberate. Inviting someone only gives them a timeframe of when you will need them. This is where the ping system comes in. For example, if you invite someone between 12-2, you can ping them at 12:30 when you need, to waste less time.


Attract and Repel
Workplace schedules don't always allow for productive time between commitments. If you have meetings all day and only have an hour between each one, that might not be enough time to get any meaningful work done. Purge allows users to adjust a meeting buffer, meaning if someone wants to schedule a meeting time for them, it either has to be back to back with an existing commitment or x amount of hours before or after.


Shortcut and Purge
Challenging a meeting request shifts power to the invitee, providing users with a quick selection of challenge reasons. The purge feature allows users to automatically remove all recurring meetings based on an adjustable, regular basis. Meetings aren't always the best solution to a problem. You may be able to send them info directly, you may not need to be in attendance, or there's a better way to handle the problem.