3. The Kum Ticket


Political Campaign Identity / 2020



Campaign identity and content strategy for the campaign of the winning ASUU Student Body Presidency 2020 at the University of Utah. This special project required logo creation, social media graphics, website design, as well as physical promotional materials. A platform built on access, The Kum Ticket challenges conventional student leadership techniques. This was represented through color, type, and photographic explorations to be distinguished from competing campaigns.


Project Scope
The campaign required a website to contain information about the team's platform, individual bios, calendar events, a contact page, while reflecting their platform through visuals. The website also featured custom photography and followed branding guidelines that were crafted for the team.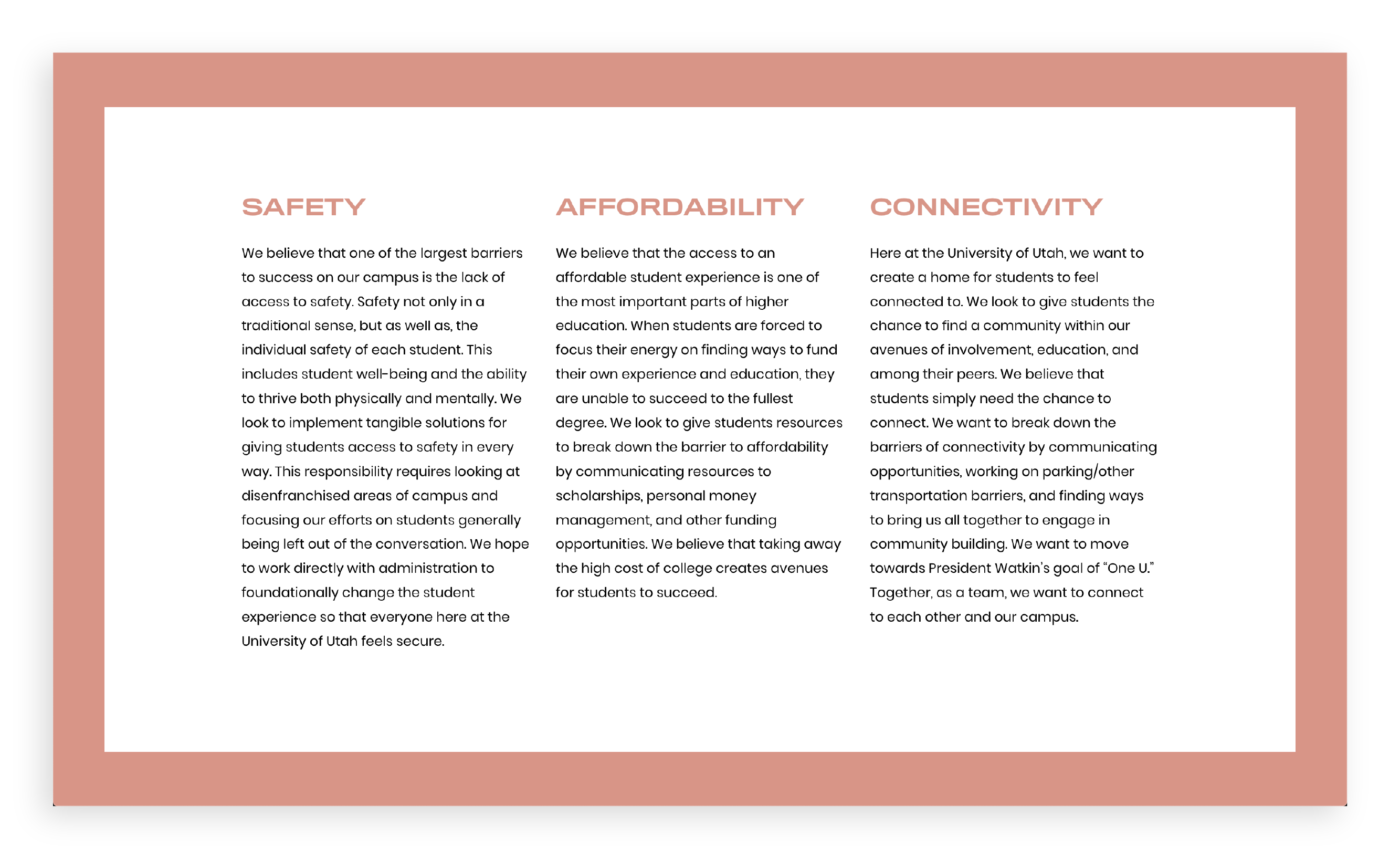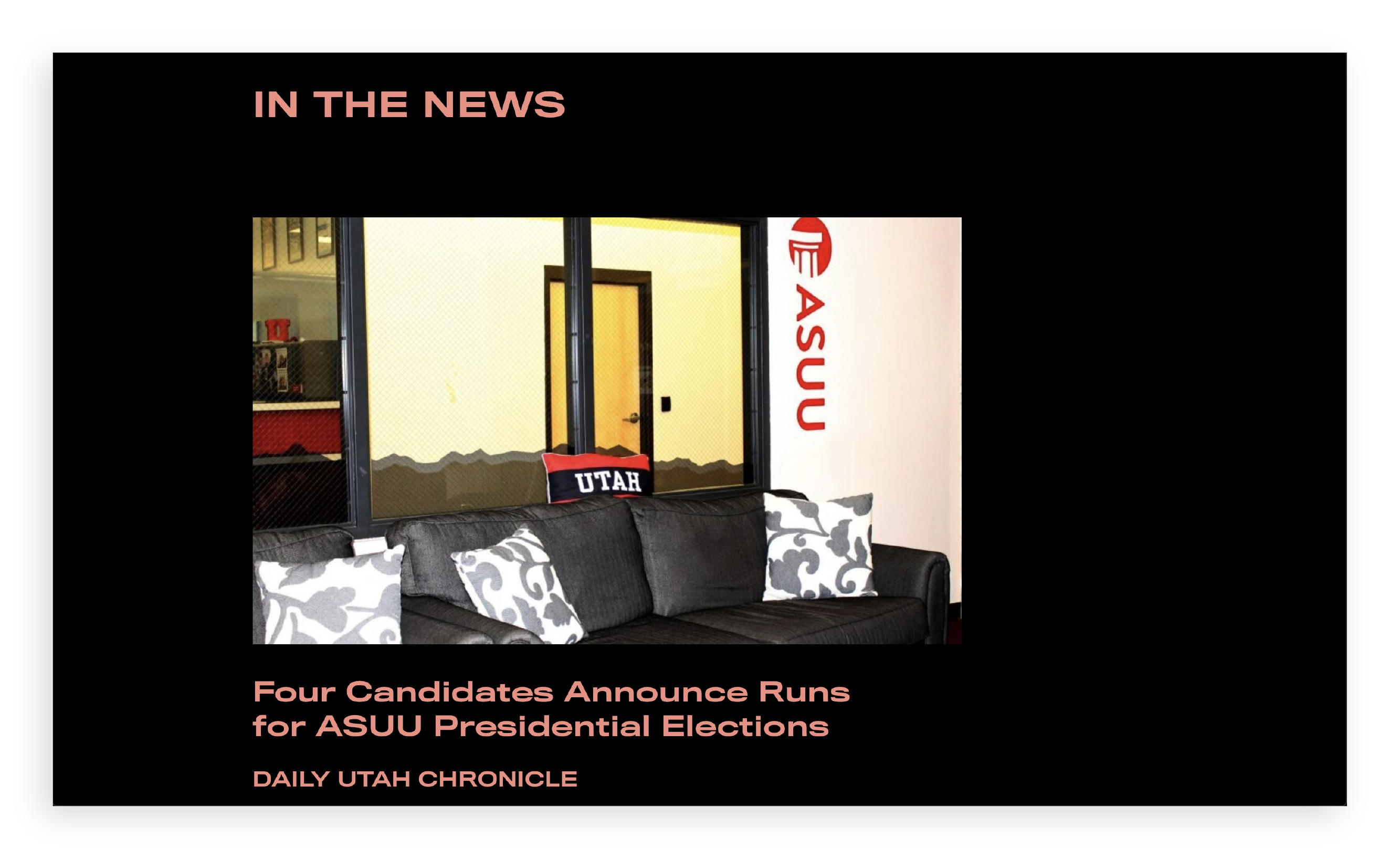 Photography

A multi-discplinary background allowed control over all visual aspects of the campaign, extending to photoghraphy that mirrored the visual language of the identity.